As far as 57-year-old UK expat Phil Garrett is concerned, his family motto should have been 'waste not, want not'.
"I blame my grandmother for it back in England," the Burwood-based owner of the Fixit Factory said.
"She started it all by being diligent about not wasting anything.
"She was, you know, a mother during the war, and she knew about saving things.
"That's how the recycle/reuse ethic went through my whole family, and I've always been fixing stuff for people and myself since then."
Standing at a refuse centre one day, Garrett said he saw people throwing away some perfectly good furniture.
"I said, you could save that, refix it, but they were just going to throw it in the skip and in the big dump.
"I came home and said, 'this is wrong'. There's got to be some way, but when I looked online there was no one doing it, no one doing those silly fiddly little jobs."
So Garrett took a punt and left his job as an engineer for a production company in Bromley and opened the Fixit Factory four years ago, working out of his garage, fixing anything from much-loved family heirlooms to wobbly dining room table legs to – well, almost anything else.
"Right about the time, those restore TV programmes appeared and the business just took off," he said.
"I've learned a tremendous amount. I've met some amazing people and I've taught myself all sorts of skills, including repairing clocks, I'd never worked on a clock until I started this and now I've worked on hundreds."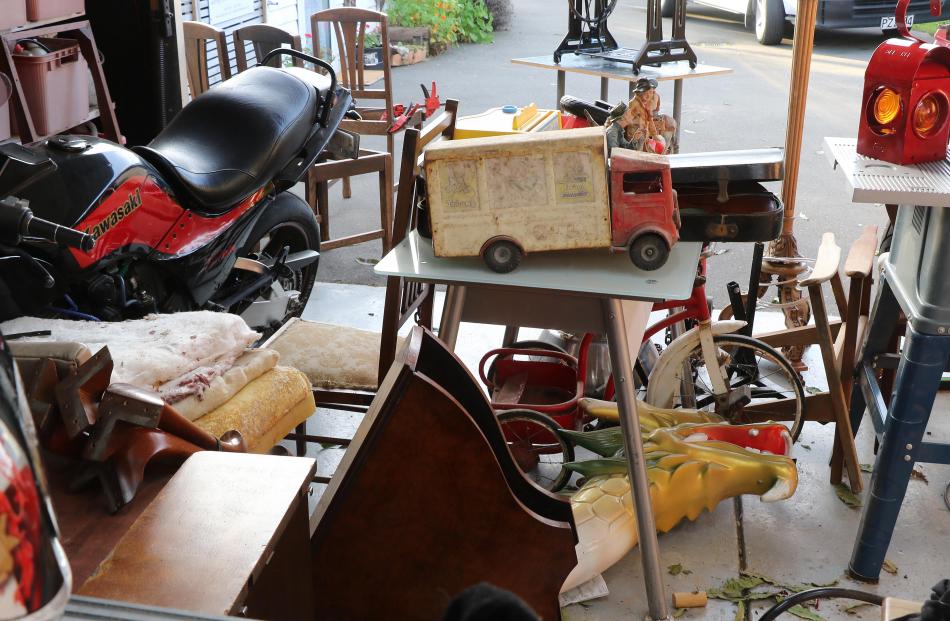 Garrett said the Fixit Factory aimed to be a one-stop shop where people can take almost anything that needs repairing and he – or his extensive list of like-minded experts, engineers or specialists just like him – will figure out a way to fix it.
Already well known for his exploits building motorcycles for land speed record attempts, Garrett said he's met many skilled engineers and backyard specialists while sourcing ideas and assistance.
"It's that can-do attitude many people have here, it's great being around them."
Garrett said he hit the right part of the wave of online enthusiasm for people wanting to use old stuff again.
"Recognising the qualities of old oak furniture rather than the stuff you buy in IKEA, I think there's a big revival of that and also the fact that old stuff is often actually built better than the new stuff.
"There is a lot of middle-aged people here who just want to restore something that has wonderful childhood memories," he said.
He's had 16-year-old kids from down the street walk in with a bicycle that's got a flat tire, to 85-year-olds with a precious heirloom they want repaired.
"It's been great, but a lot of it is furniture. Wobbly chairs – people will keep their wobbly chairs for 20 years. You can't sit on them, but they match so that they're going to keep them.
"Up to now there hasn't been any one local or anyone in Christchurch doing that, and now I've repaired hundreds of chairs."
Garrett said he's had kids toys, kids prams, Tonka toys, candelabras, religious artifacts, rocking horses and kids trikes, dragon boat components, pedal cars, lampshades, some really old furniture, typewriters and sewing machines come into his workshop, every owner wanting their treasured items put back into working order.
The most unique piece he has worked on was a World War 1 bugle, which the owner said had spent three years on the Western Front.
"It had been squashed and twisted and the metal was so thin it was about to fall apart. And I didn't hold out much hope, but I did spend a lot of time on it.
"And I have to say, I surprised myself. I really impressed myself by being able to do that."