We've got a custom BMW K1100 RS that's been turned cafe racer by none other than the ladies and gents at The Powerbrick – and who better to build the ultimate 'flying brick' than premium BMW bike builder and parts manufacturer The Powerbrick?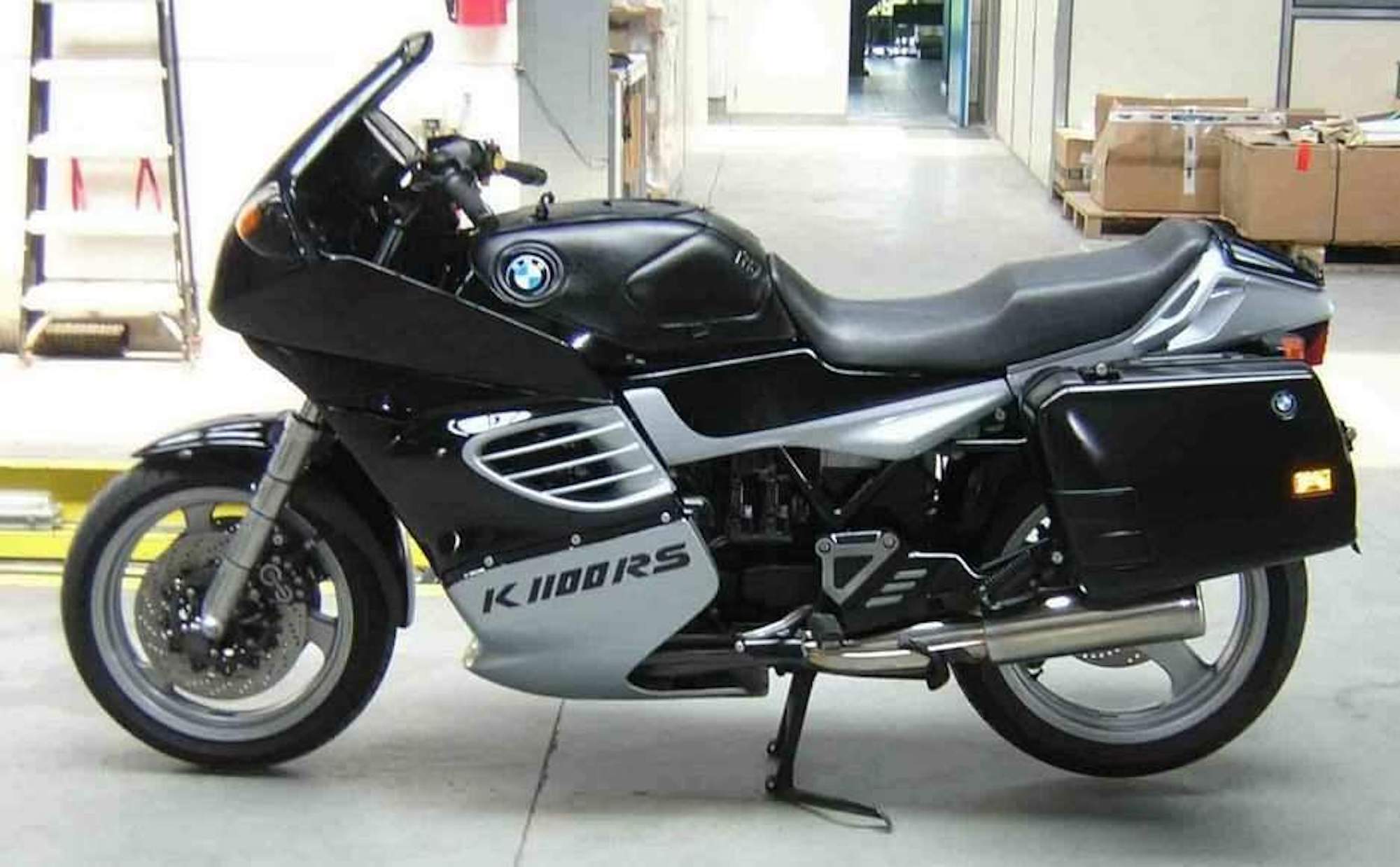 Many know and love the BMW K1100 RS as the ultimate tourer of the mid-'90s. Germany's autobahn hadn't seen a better bike for long distances at consistent, high speeds – and given the extra momentum, the K-bike's hefty weight added to the appeal of the linear inline-four with torque for days and punch to spare. 
Unfortunately, the K1100 RS's bulk has always made her a less popular bike when it comes to custom builds, with many preferring the iconic R nineT or the easy-on-the-tools R80 for one-off projects.
It's exactly why we won't be surprised if The Powerbrick's new K1100-turned-cafe racer ends up starting a new movement with the success of their recent custom project. 
I mean, just look at her.
She's glorious.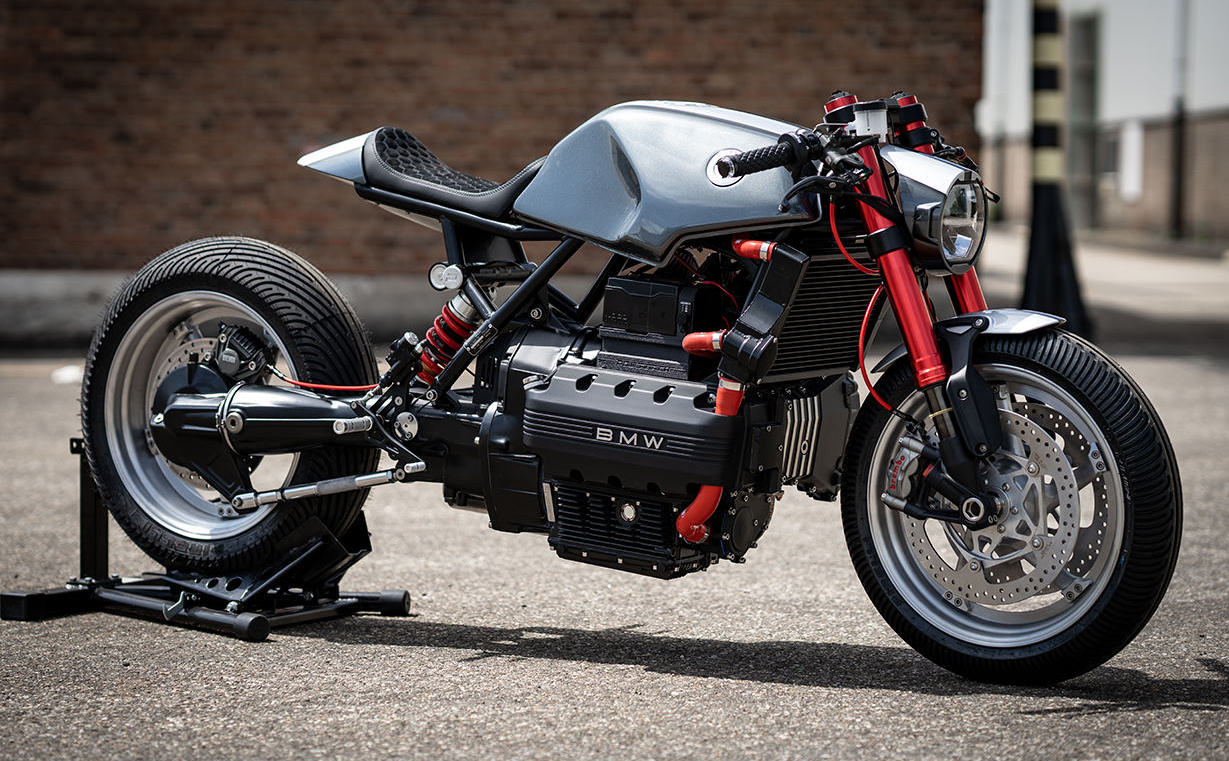 Modern forks "give the bike a sturdy shoulder and make handling heavy bikes like the K-series soo much smoother,(via Powerbrick's IG)" so naturally, Tim Somers – founder of The Powerbrick and the brains behind the project – chose a set from an S1000rr, complete with Wilbers lower stanchions, Bitubo cartridges and a Powerbrick triple tree kit for the task.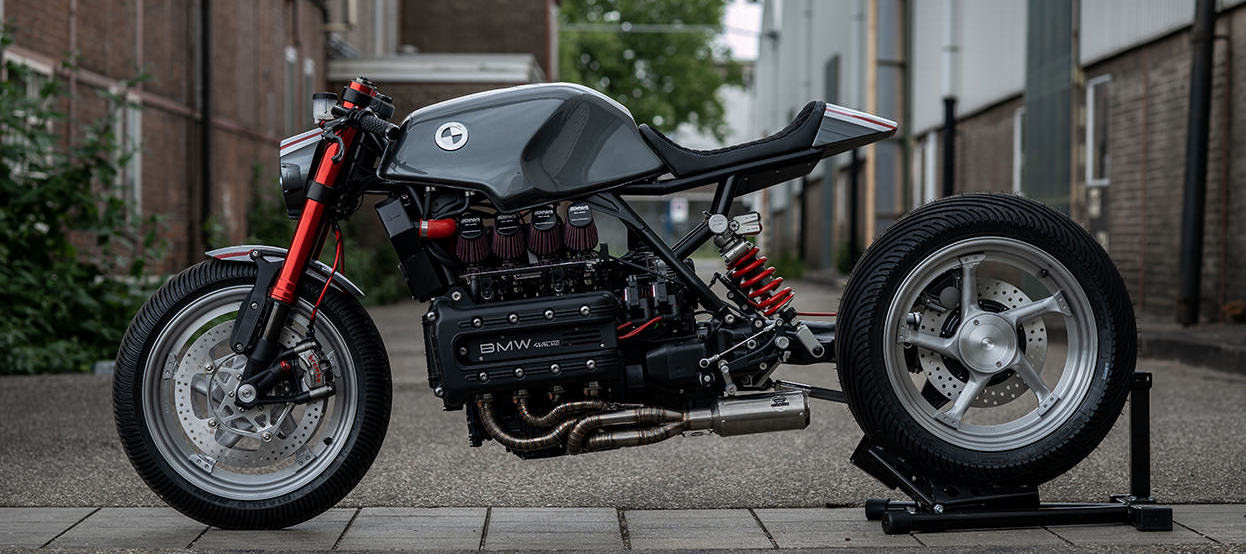 These also complemented his decision to chuck in a YSS G-Racing monoshock and Powerbrick-milled aluminum rear sets, with 'adjustable steering stops and an insert for the Motogadget motoscope mini digital instrument' installed for good measure. 
"Under the hood, there's a new electrical system wired up to a Motogadget mo.unit blue box, which can be controlled via Bluetooth," states BikeEXIF. 
"There's also a NOCO lithium battery with a discreet Ctek charging point alongside."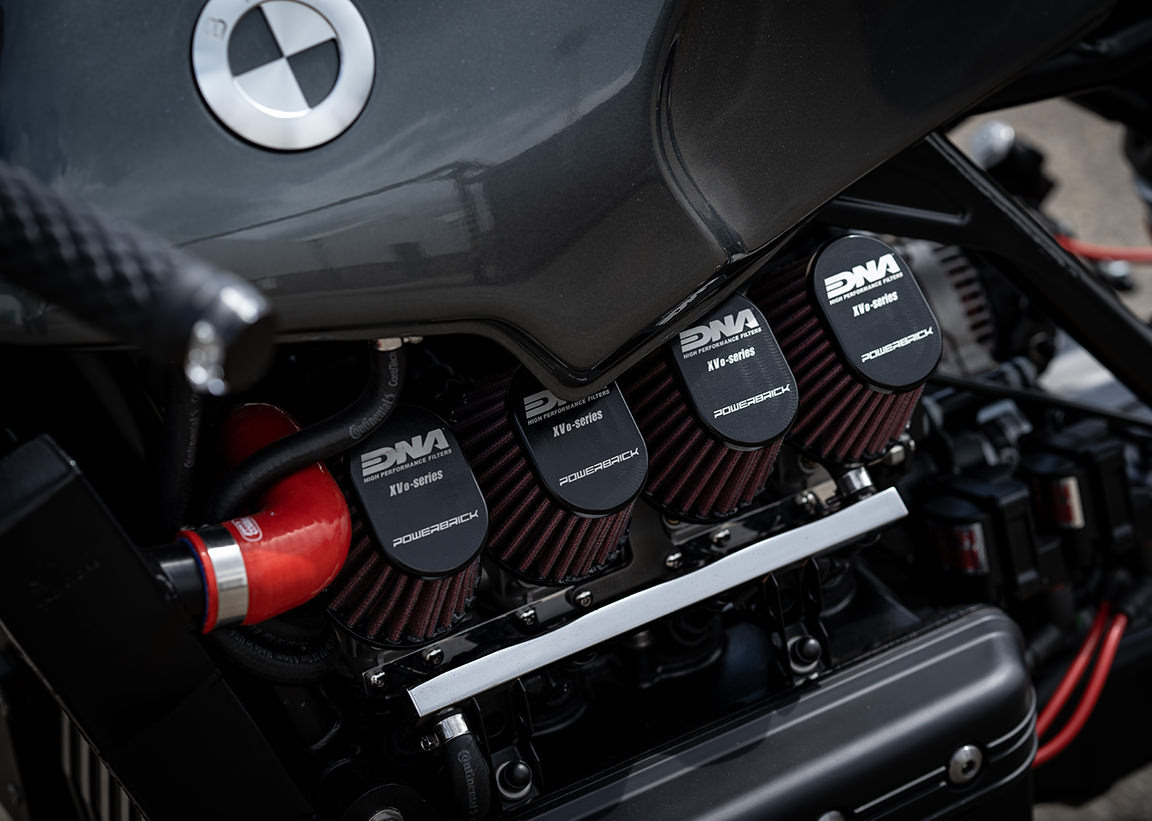 And that's not all; Somers also added Motogadget bar-end indicators and Biltwell grips to the K1100 RS, using a Brembo RCS19 brake master to 'feed the Brembo HPK GP4-RS monobloc radial front calipers and Serie Oro discs' – all connected to Venhill brake lines.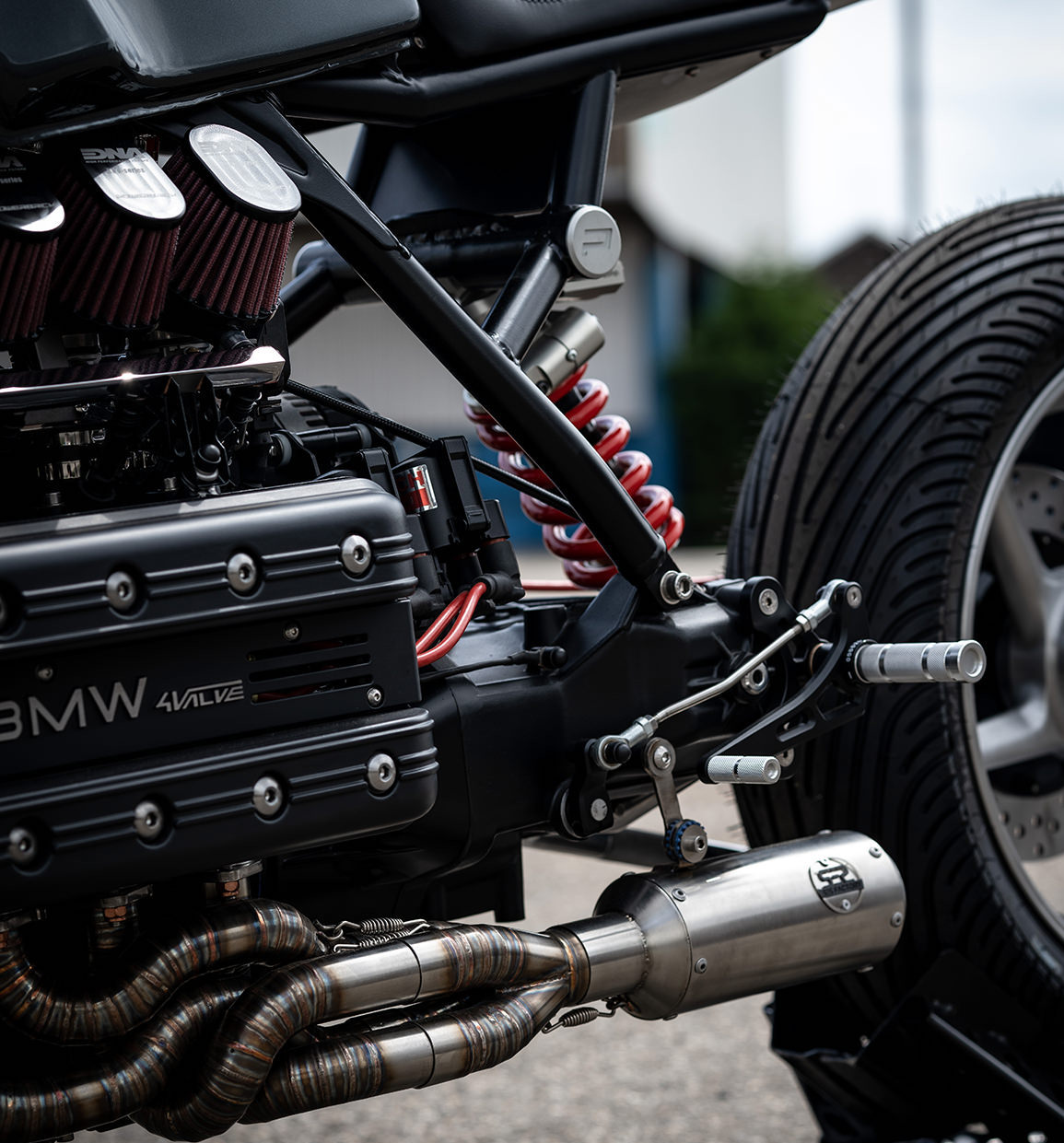 On to the power: in factory form, the K1100 RS punts out 100hp @ 7500rpm (94.9hp @ 7400rpm at rear wheel), with trigger-happy torque available to a max of 107Nm / 78.9 ft-lb @ 5500rpm (Via Motorcyclespecs). 
Somers boosted these figures with his addition of Bosch EV14 injectors, DNA air filters, and new ignition parts from NGK, with the intakes ported 'to get more air entering the engine, and slightly advance the timing.'
Everything flows through a 4-into-1 layout terminated with a stubby muffler, with temperatures moderated by an RC Racing radiator.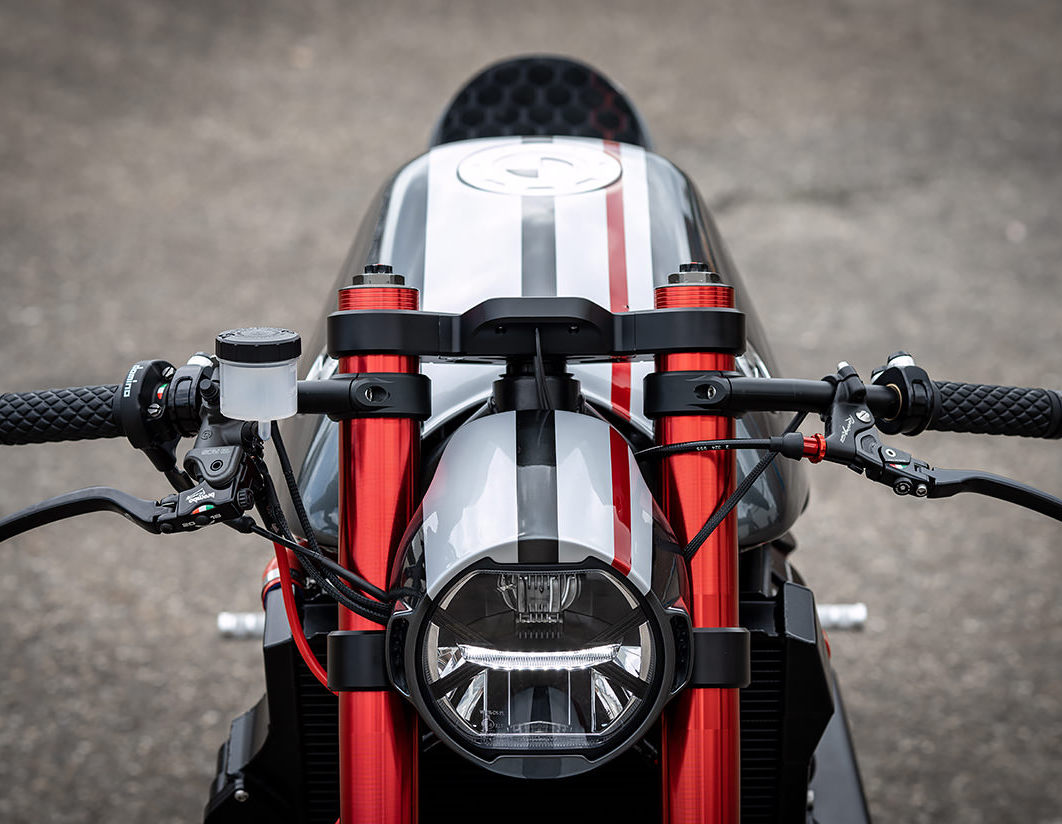 A new subframe later, Somers has given the end product her original tank to maintain a good weight and complement her extra 30 ponies of power. 
We've got the down-low that the K1100 RS is currently for sale, with Somers telling BikeEXIF that he "will even include a Ctek charger, and swap out the Pirelli Diablo Rain race tires for road legal rubber."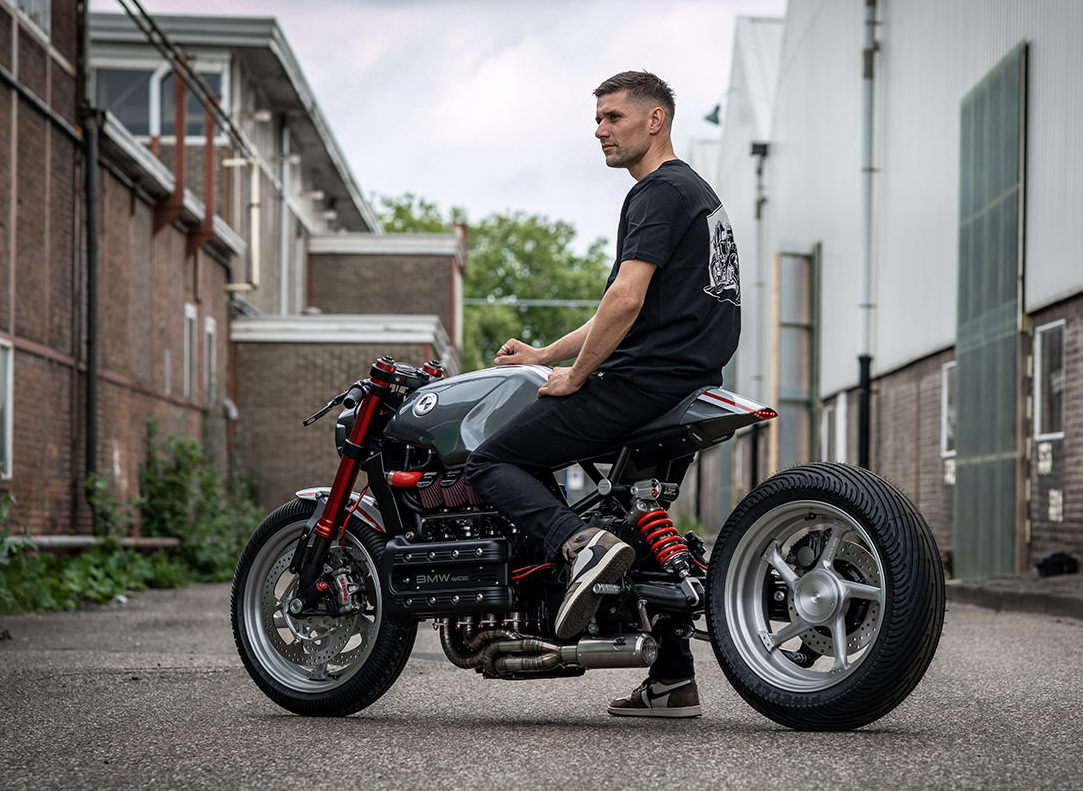 Be sure to hit up The Powerbrick for more information. 
Like what you see? Drop a comment below letting us know what you think, and as always – stay safe on the twisties. 
*Media sourced from Motorcyclespecs and 
BikeEXIF
*