PICKERINGTON, OH – July 26, 2022 – (Motor Sports NewsWire) – The AMA Motorcycle Hall of Fame offers its condolences to the loved ones of AMA Motorcycle Hall of Famer and member of the Indian Wrecking Crew Bobby Hill, who recently passed away just days after celebrating his 100th birthday.
Hill was born July 8, 1922, in Triadelphia, W. Va. When Hill was a teenager his brother worked at a local Harley-Davidson dealership, giving Hill an opportunity to familiarize himself with motorcycles.
At age 16, Hill bought his first bike, a Harley-Davidson WLD 45 cu. in. model. His passion for racing soon followed when he joined a motorcycle club in Wheeling, W. Va.
Starting as a novice in 1940, Hill quickly excelled at racing, but his promising career was put on hold during World War II when he enlisted in the Marine Corps.
After the war Hill picked up where he left off, nearly winning the first professional race of his career at the 1947 Daytona 200.
With a desire to further his racing career, Hill moved to Grove City, Ohio, to be closer to the racing action. His commitment paid off Aug. 8, 1948, when he won his first national in Atlanta. The race was made more memorable in that Hill shared the victory with AMA Motorcycle Hall of Famer Billy Huber, who crossed the finish line simultaneously.
Hill claimed back-to-back AMA national titles in 1951 and 1952, the front end of Indian's three-year title streak that was capped off by fellow Wrecking Crew member and AMA Motorcycle Hall of Famer Bill Tuman. Marked by the success and loyalty of Hill, Tuman and AMA Motorcycle Hall of Famer Ernie Beckman, the Indian Wrecking Crew made sure the fading Indian company did not go quietly into the night.
Hill further left his mark when he captured a victory at the Daytona 200 in 1954 to win the first-ever AMA Grand National Series race.
In 1959, Hill hung up his racing leathers and retired. He stayed busy in the 1960s as an engine builder, modifying Harley-Davidsons for several well-known racers.
In his personal life, Hill married his wife Nancy and had three children.
Hill was inducted into the AMA Motorcycle Hall of Fame in 1998.
About the American Motorcyclist Association
Founded in 1924, the AMA is a not-for-profit member-based association whose mission is to promote the motorcycle lifestyle and protect the future of motorcycling. As the world's largest motorcycling rights and event sanctioning organization, the AMA advocates for riders' interests at all levels of government and sanctions thousands of competition and recreational events every year. Besides offering members money-saving discounts on products and services, the AMA also publishes American Motorcyclist, a recently revitalized and monthly full-color magazine (and digital version of same) that covers current events and motorcycle history with brilliant photography and compelling writing. American Motorcyclist is also North America's largest-circulation magazine. Through the AMA Motorcycle Hall of Fame in Pickerington, Ohio, the AMA honors the heroes and heritage of motorcycling. For more information, visit americanmotorcyclist.com.
Not a member? Join the AMA today: americanmotorcyclist.com.
Source: American Motorcyclist Association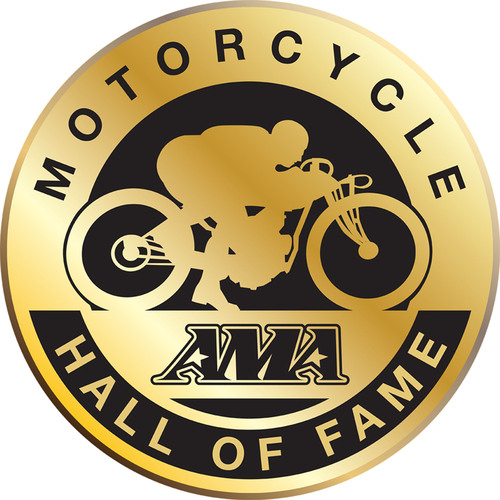 ####