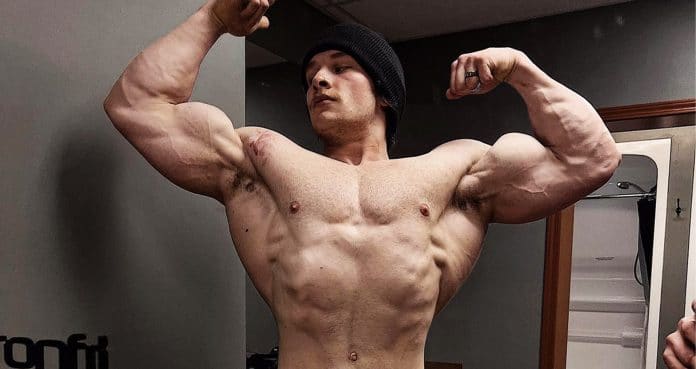 Aspiring Classic Physique bodybuilder Ryeley Palfi has died at 19 years old in a tragic motorcycle accident.
Canadian bodybuilder Ryeley Palfi has passed away on June 8, 2022 after being involved in a motorcycle accident. He was 19 years old. The young bodybuilder was aspiring to be a Classic Physique competitor but unfortunately had his life cut tragically short. It's yet another dark and sad day for bodybuilding.
The news of Ryeley Palfi's death was announced by his own father, Rick Palfi, first in a comment on his son's Instagram account. He later also posted on Facebook sharing more details and paying tribute to his son.
Below is a transcription of Rick Palfi's comment on Instagram:
"Ryeley was in a tragic motorcycle accident last night. I don't know how to reach out to his followers. Just know he didn't feel any pain. I love you son so much 💔 I can't even fn believe this is happening 💔💔❤️"
There have been little to no details about how the motorcycle accident occurred. Ryeley Palfi's last Instagram post mentioned riding his bike to the gym at night. While details are scarce, his father did, however, go into more detail about Ryeley's passion for bodybuilding and what his future plans were in the sport before his untimely passing.
Ryeley Palfi was known as a young and gifted phenom with an incredible bodybuilding physique. He dubbed himself the "Number one Canadian Classic Physique Champion" in his Instagram posts. This appears to be a playful nod to current and three-time Classic Physique champion Chris Bumstead – who is a fellow Canadian. Likely, Palfi looked towards one day carrying on Bumstead's legacy – or perhaps even facing off against him on stage.